SIMPLE CHURCH
---
LOVE GOD•LOVE OTHERS•MAKE DISCIPLES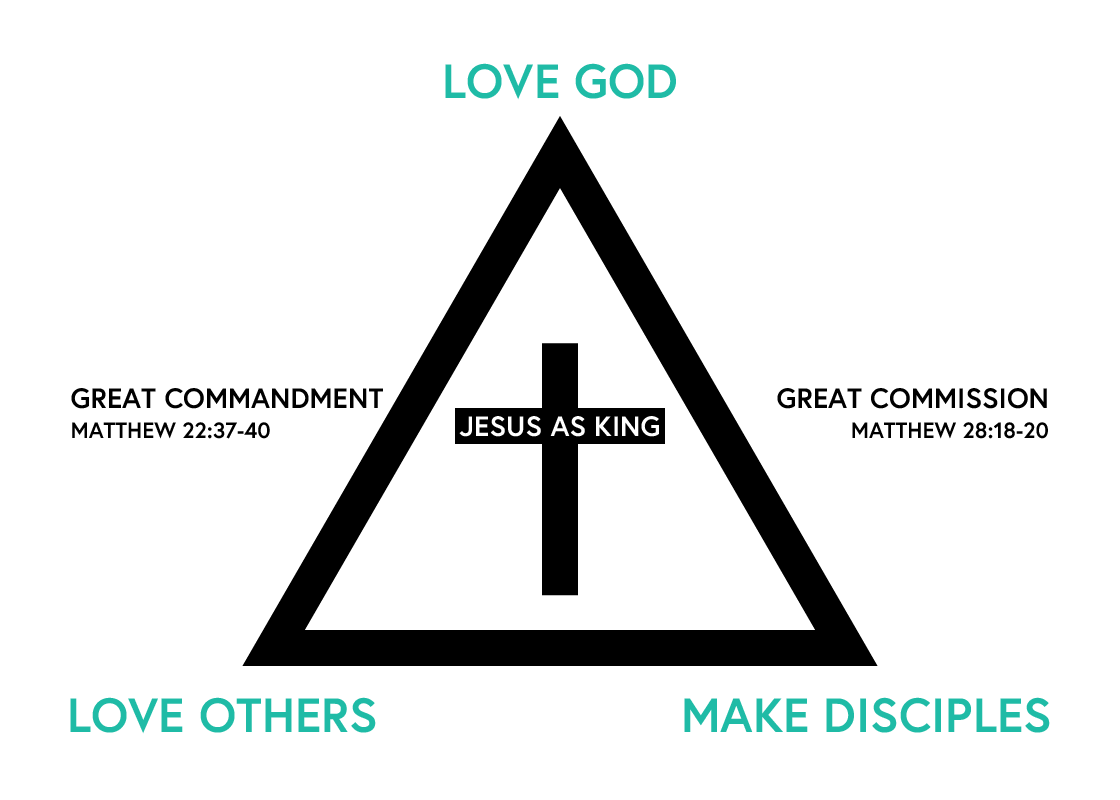 Every disciple a disciple-maker • Every home a training center • Every simple church a missions organization
SIMPLE CHURCH is a spiritual family who LOVE GOD, LOVE OTHERS and MAKE DISCIPLES who multiply — with Jesus as their center and their King.
GATHERING FORMAT
---

LOOK BACK
[1/3 of the time]
CARE
WORSHIP
High
: What are you thankful for?
Low
: What are you struggling with?
CHECK-UP
Share the experience of your action:
— Obey • Train • Share
VISION
Great Commandment:
— Matthew 22:37-40
Great Commission:
— Matthew 28:18-20 • Acts 1:8


LOOK UP
[1/3 of the time]
PRAY
Pray briefly and ask God to teach you.
READ
Read this passage and paraphrase.
DISCUSS
Like: What did you like about this passage?
Difficult: What did you find difficult about this passage?
God: What does this passage teach about God?
People: What does this passage teach about people?


LOOK FORWARD
[1/3 of the time]
ACTION
Obey
: How will you obey this passage? (Tangible Action)
Train
: Who will you train with this passage?
Share
: With whom will you share
— 'My Story' or 'God's Story' ?
PRACTICE
Practice your committed action.
PRAY
Pray for everyone individually.

The process is simple • The curriculum is the Bible • The teacher is the Holy Spirit • The priority is obedience • The result is multiplication
A simple meeting format — 3/3 GROUP — divides the time together into three parts so that we can practice obeying what Jesus has commanded.